Outsourcer feedback
(Those who did not leave a comment)
Feb 06, 2018
ES Dil Hizmetleri ve Danismanlik Tic. A.S.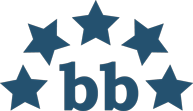 ES Dil Hizmetleri A.Ş. / Es Ltd / ES Localization Services Inc.
Willing to work with again:
Yes
I have worked with Sercin during a 3-month project. She has been an efficient colleague working meticulously with attention to detail. It has been a pleasure to work with her.
I worked with Sercin on a major project that lasted for about three months. She is a delight to work with. She is very professional and meticulous with her work and her delivery.