Nikola is a pleasant and hard working translator, recommended!
Pharmexon sro
Feb 17, 2020
Average WWA rating given: 5.00
(9 entries)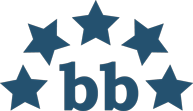 Pharmexon Consulting s.r.o
Avg. LWA :
4.6
(13 entries)
We always have had a great experience working with Nikola Bijelic. The translation has been of the highest quality and always respecting the delivery date.
Linguadirect
Apr 11, 2018
Average WWA rating given: 5.00
(1 entry)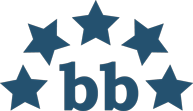 LINGUADIRECT / Sabine Vermeersch
Avg. LWA :
5
(1 entry)
Very good quality and on time delivery. I have been working with Nikola on several occasions and it always has been a pleasure.
Nikola & Bibijana are two highly qualified medical translators. Our clinical trials materials are safe in their hands and it´s a pleasure to work with them!
Dimitri Jordens
(Qarad BVBA)
Jan 26, 2014
A great translation team, quality work and superb cooperation!
Outsourcer feedback
(Those who did not leave a comment)