Services
Translation, Interpreting, Project management, Sales, Transcription
Languages
Japanese to Italian, Italian to Japanese
Specializes in
Advertising / Public Relations, Automotive / Cars & Trucks, Business/Commerce (general), and 4 more.
Native in
Italian (Variant: Standard-Italy)
Dino Negrini
(Negrini Salumi Sas)
Apr 01, 2017
very professional and high skills.
Enrico Colombo
(GI PICCO'S COSMETICS SRL)
Feb 14, 2017
We had a good support, Massimiliano know very well the strategy to work with Japanese people and their culture. We had a great and good help during the exhibition
Giovanna Di Lorenzo
(AIPO UN Scarl)
Dec 01, 2016
The interpreter work of Massimiliano Sgai was excellent. He performed his job with great professionalism and he helped us in any circumstance we asked for his help.
Highly reliable professional, I hope we can work together again in the near future
Arielle Bénozio
(Legatoria la Carta)
Jul 21, 2016
Massimiliano made a great job and was very efficient. He showed a strong sense of responsibility, initiative and self-motivation during our collaboration.
Filippo Toccafondi
(Filippo Toccafondi)
May 15, 2016
Il sig.Massimiliano Sgai si è dimostrato professionista competente e aggiornato ed una persona gentile, disponibile ed attento alle mie esigenze.
A good tempered person; very precise and professional in his job. He's got a deep knowledge of Japan.
Fabio Prati
(SAPI MED S.p.A)
Feb 26, 2016
Excellent professional, highly skilled, competent and fast-learning.
Great colleague to work with.
affidabile puntuale onesto
Professional and accurate translator. I appreciated a lot his punctuality in delivering the project. I recommend him!
Good communication, fast delivery. Hope to work with you again. Thank you.
Our client got very satisfied with his Italian interpretation skill and personality. Our company thought the same. We'd like to work with him in the near future. 弊社の顧客に、スガイさんのイタリア語の通訳力並びに人間性に非常にご満足頂きました。 弊社自体も同じ気持ちです。 再度、スガイさんとお仕事をさせて頂ける機会を心待ちにしております。
Outsourcer feedback
(Those who did not leave a comment)
Apr 15, 2017
Claudio Pancotto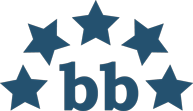 CAESAR
Avg. LWA :
4.7
(10 entries)
Willing to work with again:
Yes
Dec 06, 2016
Judith Müller (WooDone GmbH/srl)
Willing to work with again:
Yes
Sep 30, 2016
Giulia Galvan (Giulia Galvan)
Willing to work with again:
Yes
Aug 09, 2016
Gian Riccardo Raguso (RG Eventi S.r.l.)
Willing to work with again:
Yes
May 16, 2016
Katsuyuki
Willing to work with again:
Yes
Feb 03, 2016
Damiano Congiusta (Caravan Sport)
Willing to work with again:
Yes
Nov 10, 2015
amitt_company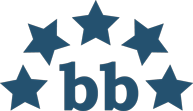 Amitt / Amitt Co., Ltd
Avg. LWA :
5
(16 entries)
Willing to work with again:
Yes
Oct 27, 2015
Yoshiharu Miyauchi (Office MIYAUCHI )
Willing to work with again:
Yes