Date
Feedback from
Comment
Rating
Jun 13, 2018

R. Fuchs (Verlag Müller und Schindler)

Comment: Reliable and quick! It was a pleasure working with her.

Apr 17, 2018

Diarmuid Magourty (Mediapro Group)

Comment: Excellent service. I would gladly work with Mengye again and hope to do so in the future.

Nov 09, 2017

Sina Leifer

(ContactoChile Comunicaciones)

ContactoChile Traducción y Conferencias SpA

Avg. LWA :

5

(2 entries)

Comment: Mengye is a highly professional translator with years of experience in different fields. We are very happy to have her on our team, as she is a very reliable and accurate person and an excellent professional.

Nov 04, 2017

Nurixi

Average WWA rating given: 5.00 (1 entry)

Comment: Mengye Han is a hard-working and professional translator, with unquestionable experience in the field. She masters English, French, Spanish and obviously Chinese. I hereby strongly endorse her.

Jan 02, 2017

Ana Sust Soler (Biblioteca Sagrada Família)

Comment: Great professional and person.
Outsourcer feedback
(Those who did not leave a comment)
May 26, 2018
Alex pop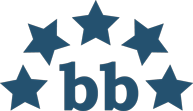 alexandre morelli / L'oeil pop / Pop Translation
Avg. LWA :
5
(12 entries)
Willing to work with again:
Yes
Apr 19, 2018
Martín Miralles (PLATAFORMA DE COMUNICACIÓ SL)
Willing to work with again:
Yes
Dec 28, 2016
Zhao Chao (Writers Publishing House)
Willing to work with again:
Yes