Services
Translation, Editing/proofreading, Transcription
Languages
English to Chinese, French to Chinese, Chinese to English, and 1 more.
Specializes in
Biology (-tech,-chem,micro-), Chemistry; Chem Sci/Eng, Cosmetics, Beauty, and 7 more.
Wordminds
Nov 29, 2019
Average WWA rating given: 4.93
(14 entries)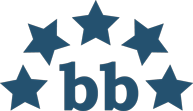 Wordminds Translations Ltd
Avg. LWA :
4.8
(97 entries)
Julie provides outstanding quality, is very responsible and always on time!
This sevice provider has not yet received any colleague feedback.
Have you worked alongside this service provider? Leave Julie Guan a rating.