Freelance subtitlers
pre-screened by ProZ.com
Displaying 3 subtitlers in this pool
Serbia
Slobodan K.
750+ films, 300+ SR/CRO-EN med. reports, tech. manuals
English

(US, British)

Serbian

(Montenegrin )

English

(US, British)

Bosnian
Croatian English
Italian Serbian

(Montenegrin )
Captioning
Checking/editing/QC
Time coding
Transcription
Translation
Subtitle Workshop
SubtitlePlus
Subtitle Edit
- A native Serb with over 750 translated feature films and documentaries from English to Serbian and vice versa.

- August-September 2016-2017 - I've translated 20 films for the First and Second Parallel Vision Music Film Festival, Dom omladine, Belgrade

- I am the only commercial translator that delivers completely correct grammar and spelling Serbian subtitles translated from English.

- Member of the Association of Scientific and Technical Translators of Serbia since 2012.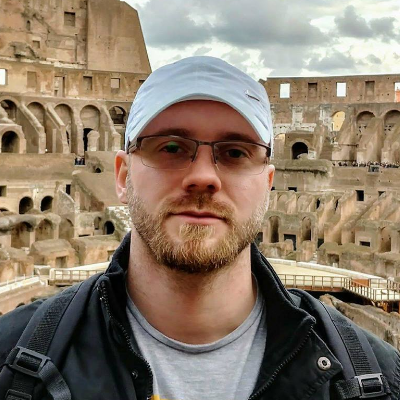 Bosnia and Herzegovina
Menad M.
Making sure your video speaks to the audience
English Croatian
English Bosnian
English Serbian
Captioning
Checking/editing/QC
Time coding
Transcription
Translation
Efficient! Responsive! Results-oriented!

- 3 years of experience in subtitling and transcription
- MA in linguistics
- Extensive knowledge of movie industry & in-depth understanding of western culture
- Highly effective subtitle translator proficient in various subtitling software

The right tone of your video material will be subtitled creatively and accurately!
Italy
Mauro R.
Featuring your features
English Italian
Serbo-Croat Italian
Romanian Italian
French Italian
Bosnian Italian
Checking/editing/QC
Translation
Aegisub
Jubler
Handbreak
SubtitleEdit
Hi, I'm Mauro Riserbato, Italian native speaker from Italy. The purpose of my work is translate and create texts target tailored. More than 7 years of professional experience, processing thousands of words into Italian, from English, Croatian and Romanian. Dynamic and challenging tasks make my days!