Alexandra Polukhina
(KEDOO)
Feb 27, 2020
Very proffesional translation of specific texts - YT kids content titles and descriptions.
SMILE-Translations Organisation GmbH Michaela Leithner
Sep 10, 2018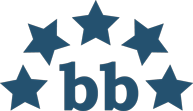 SMILE-Translations Organisation GmbH
Avg. LWA :
0
(2 entries)
Luigi is easy to work with, very accurate and professional. We definitely will come back for more ....cooperation was great, thank you Luigi
Luigi has been very helpful and we will rely on his services again at the next opportunity.
Francisco Javier Valverde Pérez
(Educational Consultancy)
Jun 29, 2017
We are very satisfied, Luigi´s work is accurate and reliable. I would like to take this opportunity to thank him for his reactivity and velocity. Luigi has always respected deadlines delivering grammatically correct translations with no typos or misspellings and adapted to the target audience. It is also important for us to receive the final translations fully integrated in our original document formatting, which Luigi always does, respecting our design and graphics. I highly recommend Luigi to anyone who is looking for quality and cost effective translation services.
Luigi is very responsive, punctual and detail-oriented. We certainly would like to work with him.
Great job, very professional to do the jobs with complex requirements.
We are happy about the professional approach of this vendor towards our tasks. He always provides good quality and submits the project in time. Best regards.
Outsourcer feedback
(Those who did not leave a comment)
May 03, 2019
itoweb
Willing to work with again:
Yes
Apr 06, 2019
(Integrity Multilingual (Wuhan) Translation Serv)
Willing to work with again:
Yes
Mar 11, 2019
dinotextunited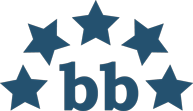 Text United GmbH
Avg. LWA :
4.2
(12 entries)
Willing to work with again:
Yes
Jun 17, 2018
CeixTranslat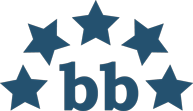 Ceix Translations
Avg. LWA :
5
(1 entry)
Willing to work with again:
Yes
Jun 04, 2018
Nitai Anidjar (Shoptexto)
Willing to work with again:
Yes
Feb 27, 2017
Natividad Aguayo Arrabal (Traducciones Bienza)
Willing to work with again:
Yes
This sevice provider has not yet received any colleague feedback.
Have you worked alongside this service provider? Leave Luigi Carletti a rating.